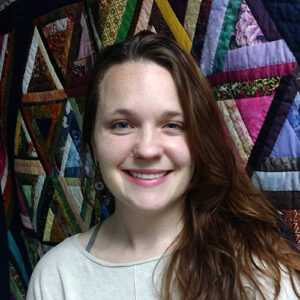 Amy Woodruff
SKP Resilience Coalition Coordinator
Amy was drawn to Homer by memories of enchanted summer evenings playing with cousins on a relative's farm out East End Road. She chose to stay because of the kind, active, engaged community members she found everywhere she looked. Since she moved to Homer in 2012 she has volunteered and worked all over the place– Homer Farmer's Market, the Head-of-the-Bay schools, KBFPC, Kachemak Emergency Services, and now, at Haven House, where she is the Prevention Coordinator. She has worked with the Resilience Coalition since March 2017 to spread messages about healthy families and support the implementation of trauma-informed practices across the Southern Kenai Peninsula.
How Amy builds resilience:
hiking with friends, volunteering, journaling, and making music.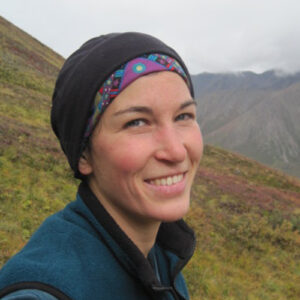 Anna Meredith
Leadership Team Member
Since 2011 Anna has served as the Youth Health Education Program Manager at the R.E.C. Room of Kachemak Bay Family Planning Clinic. A member of the Resilience Coalition since inception, Anna joined the Leadership Team in 2016. She is an Adverse Childhood Experiences (ACEs) Master Coach, Youth Mental Health First Aid Instructor and team lead on KBFPC's trauma informed care CORE team.
At the R.E.C. Room, Anna's ensures KBFPC's ever-providing style through serving the needs of Homer and surrounding area's most valuable assets, our youth. Her work day glides between R.E.C. Room youth resource drop in center programming/hosting as well as managing the Homer Peer Education Team's implementation of Resiliency Informed Sexual Health and Wellness Lesson Package with youth in grades 7-12. She is proud to represent KBFPC working side-by-side with youth Peer Educators.
As a side business, Anna and her partner Jake enjoy sweetening people's lives with the gallons of Birch Syrup they make each spring. They are active participants and supporters of our the Homer Farmers Market, a thriving community resource. Sharing their lives among the Homer area community enriches them daily.
How Anna builds resilience:
spending as much time out and about with her family and critters rallying through the countryside.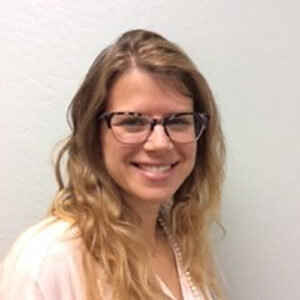 Jillian Lush
Leadership Team Member
Jillian Lush has a master's degree in Social Work from Washington University in St. Louis concentrating on Social and Economic Development and completing the Management and Research Certification Programs. Jillian is currently the Executive Director of Sprout Family Services, a non-profit focused on promoting the healthy development of young children and their families. She has held this position since 2010.  In 2014 Jillian graduated from the Infant Parent Mental Health Post Graduate Certificate Program now housed at the University of California, Davis. As a result, Jillian has been increasing the ability and reach for Sprout to support the Social Emotional competence of young children. The Southern Kenai Peninsula Resilience Coalition is one critical way in which Sprout participates in cross sector collaboration in ensuring that children and families can thrive. She has been involved in the Coalition since 2011, joining the leadership team in 2015.
How Jillian builds resilience:
playing with her furry friend, Kingsley, who she likes to take on walks and hikes.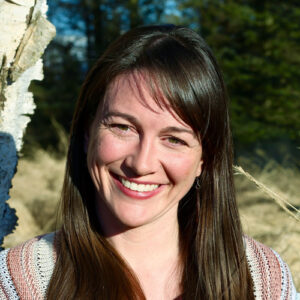 Hannah Gustafson
Leadership Team Member
Hannah Gustafson is the MAPP (Mobilizing for Action through Planning & Partnerships) of the Southern Kenai Peninsula Coordinator a member of the Southern Kenai Peninsula Resilience Coalition's Leadership Team, and a Steering Committee Member of the Alaska Resilience Initiative. A lifelong Alaskan and graduate of UAA, she spent her 20's as an organizer and advocate in the environmental field, working seven years as the founding Deputy Director of Renewable Energy Alaska Project (REAP). After the birth of her second child, she took time off to be at home with her two young children. When deciding to rejoin the workforce, she started a consulting business, so she could bring her community organizing skills to a variety of causes and projects. Her experiences and research as a stay at home mom inspired her to apply her organizing skills to ACES and resilience awareness and education. Hannah is thrilled to be engaged in this work in her home community of Homer and across Alaska.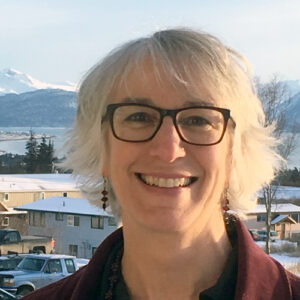 Bonita Banks
Leadership Team Member
Bonita has been an active member of the Homer community for over ten (non-consecutive) years. She has been a small business owner, performed with Pier One, and helped organize the first Homer Chapter of PFLAG (Parents and Friends of Lesbians and Gays). She became an RN 11 years ago and completed her BSN from Stony Brook University in 2010. Having worked in Oncology for 8 years, she currently works for South Peninsula Hospital providing health & wellness education to our community. She also organizes and manages SPH's multi-faceted Employee Wellness program.
Bonita became involved with the Resilience Coalition over a year ago and soon after became a lead in creating a Trauma-Informed Care Learning Cohort at SPH. The TIC work is so crucial, not only in organizations and schools, but in our entire community. For this reason, she applied to be a part of the Resilience Coalition Leadership Team, and feels privileged to have a role in supporting the Resilience Coalition.
How Bonita builds resilience:
connecting with friends and family, and strengthening her yoga and meditation practices.